PEI Status of Women Equality Report Card Launch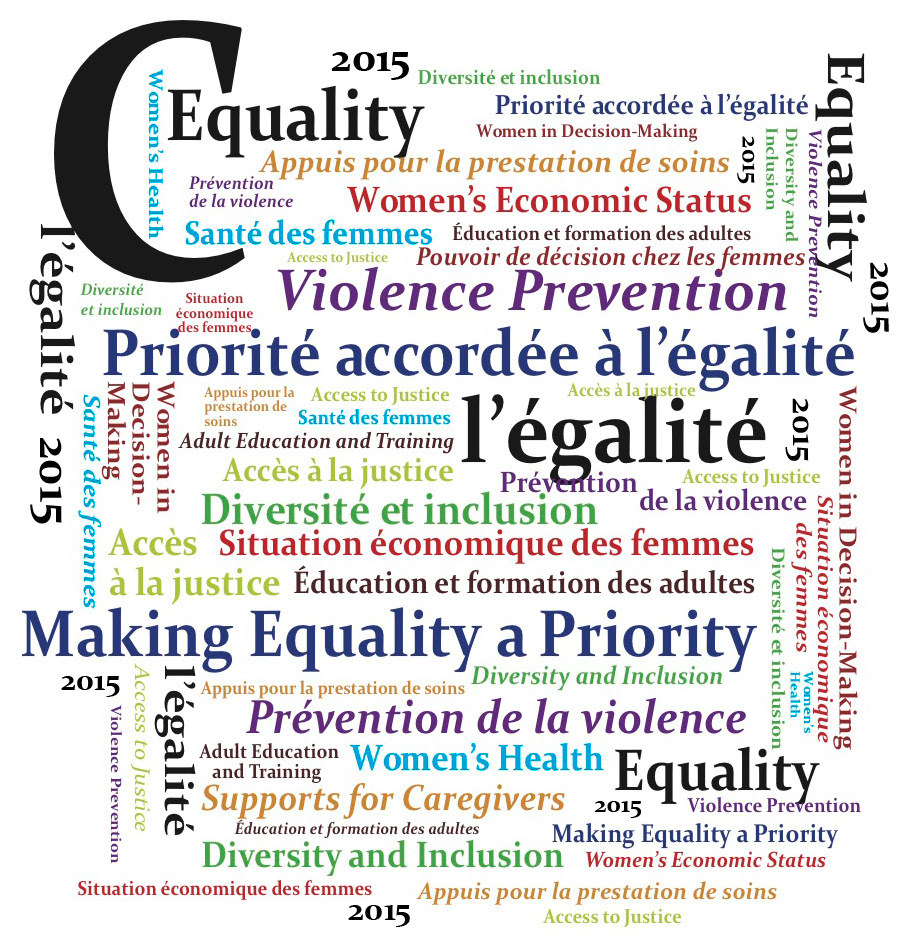 On Wednesday, June 24, the PEI Status of Women Council members and staff launched our 2015 Equality Report Card. The Report Card is one of our most major projects, released every two years to assess the provincial government's work towards women's equality and diversity goals. The 2015 grade for government was a "C" – unchanged from 2013.
The report brings together information provided by government officials, evaluation and analysis from Council members, and feedback from community organizations. We are so proud of the many voices and perspectives it includes. We were honoured to have representatives from all the contributing sectors at yesterday's launch at the Cornwall Town Hall. There was a great spirit of celebration!
Click this link to review the report and the news release.

Photo:  L/R: Yvonne Deagle, Council member; Jane Ledwell, Executive Director; and Kelly Robinson, Acting Chairperson at the launch at the Cornwall Town Hall.